As of 31 December 2019, the Group's environmental energy sector had 125 waste-to-energy projects (including 2 O&M projects), 18 food waste treatment projects, 5 sludge treatment and disposal projects, 3 leachate treatment projects, 2 methane-to-energy projects, 1 fecal treatment project, 1 fly ash landfill project, 1 medical waste treatment project and 1 solid waste treatment project, with a total investment of approximately RMB70.594 billion. These projects have a total designed annual household waste processing capacity of approximately 41.64 million tonnes, which can generate annual on-grid electricity of approximately 13.7 billion kWh. The total designed annual food waste treatment capacity is approximately 865,000 tonnes, while the total designed annual sludge treatment capacity is approximately 157,000 tonnes, and the designed annual medical waste treatment capacity is approximately 4,000 tonnes.
Projects in Operation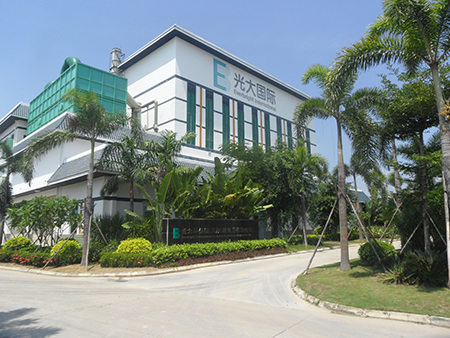 Sanya Sludge Treatment and Disposal Project Phase I and II have a total designed daily treatment capacity of 150 tonnes and operates in coordination with Sanya Waste-to-energy Project. After dehydration, the sludge is delivered to Sanya Waste-to-energy Project for incineration together with household waste. The process helps reduce the amount of sludge in urban areas.