China Everbright Water Limited ("Everbright Water") is a listed company on the Mainboard of the Singapore Exchange Securities Trading Limited and the Main Board of The Stock Exchange of Hong Kong Limited. As at 30 Jun 2019, the Group had a total of 121 projects, including: 91 municipal waste water treatment projects (including 2 upgrading projects and 5 sludge treatment and disposal facilities), 10 industrial waste water treatment projects, 1 leachate treatment project, 6 water environment management projects, 4 water supply projects, 7 reusable water projects and 2 waste water source heat pump projects, commanding a total investment of approximately RMB22.416 billion. These projects have an aggregate designed annual waste water treatment capacity of approximately 1.8 billion m3 and have an annual reusable water supply capacity of approximately 75.41 million m3. The waste water source heat pump projects are built to offer heating and cooling services to an area of 295,000 m2. The water supply projects have a designed annual water supply capacity of 310 million m3.
Projects in Operation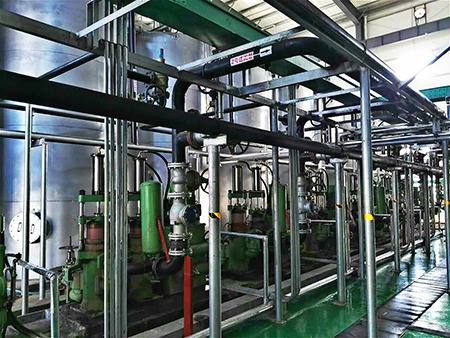 Zibo Sludge Treatment and Disposal Project uses dehydration and incineration technologies to effectively reduce the volume of sludge and reduce the hazardous substances inside the sludge. The project has fundamentally solved the problem of sludge disposal in Zibo City.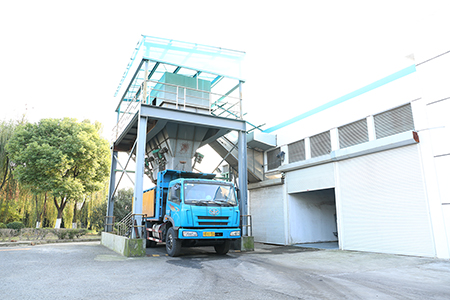 Jiangyin Sludge Treatment and Disposal Project deploys the "sludge modification and high pressure diaphragm filtration" processes to carry out the advanced sludge dehydration treatment. The processes are able to reduce the water content of sludge from 98% to below 50%, which is followed by incineration process to ensure stabilisation, reduction, and decontamination of the sludge.