Greenergy sector adheres to the development philosophy of "Green, Healthy and Intelligent" lighting. It focuses on the research and development ("R&D"), manufacturing and sales of energy-saving healthy lighting products, as well as software and hardware products relating to the development of smart cities that are based on greenergy's intelligent light poles. Greenergy aims to provide lighting services for different scenarios and purposes, including urban streets and tourism sites, in addition to solutions to the development of smart cities. The sector targets to become a leading integrated service provider specialised in energy-saving lighting and development of smart cities in China.
In terms of market expansion, in first half of 2021, greenery signed the contracts, based on an Energy Management Contract ("EMC") model, for Tianjin Jinghai Urban District Streetlight Retrofitting Project ("Tianjin Jinghai Project") and Jiangsu Nanjing Jiangbei New Material Science and Technology Park Project ("Nanjing Jiangbei Project"). In addition, greenergy secured, based on an Engineering, Procurement and Construction ("EPC") model, 5 lighting projects in Shandong, Jiangsu, Shaanxi, Zhejiang and Guangdong. The sector also obtained 1 equipment supply project in Guangdong, with a total contract value of approximately RMB51.39 million.
Greenery signed 59 contracts for the internal and external direct sales of the Everbright New Sodium Lamps (the "Lamp"), with a contract value of approximately RMB4.43 million in total.
In terms of project construction, in first half of 2021, greenergy's Tianjin Jinghai Project commenced construction, and Nanjing Jiangbei Project commenced and completed construction. Shandong Ji'nan Sungeng Street Streetlight Retrofitting Project, which was implemented based on an EPC model also completed construction. Additionally, 5 EPC projects secured by greenergy in first half of 2021 commenced construction and the construction work proceeded smoothly.
In first half of 2021, greenergy actively promoted the R&D and optimisation of its lighting products, which laid a good foundation to improve the product portfolio and expand the business scope. The achievements included completion of the R&D of the Lamp products with low color temperature and full power models, which have obtained relevant verification reports from the National Quality Supervision Testing Center; and completion of the development of several study desktop lamps and craft lamps. In addition, greenergy's Shenzhen branch has obtained the AAA Enterprise Credit Certification; while the Ji'nan branch has obtained the qualification for Municipal Construction General Contracting Works as well as Grade III Qualification for Urban and Road Lighting Project.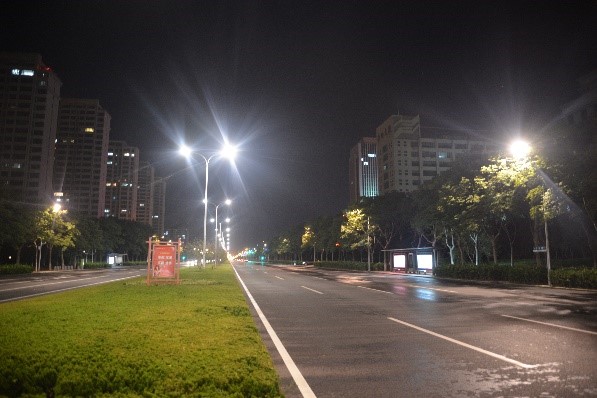 Rizhao Streetlight Retrofitting EMC Project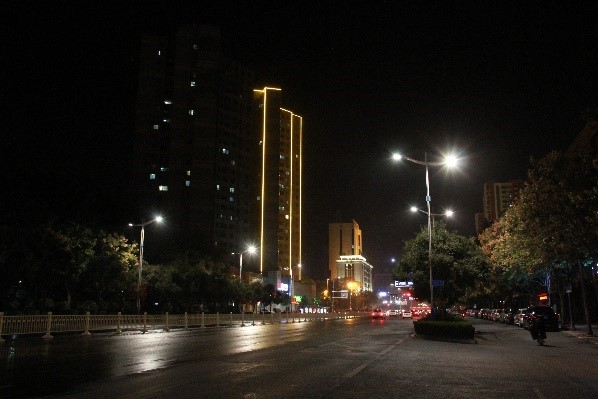 Ji'nan Streetlight Retrofitting EMC Project