Everbright Environment's greenergy sector adheres to the development philosophy of "Healthy, Energy-saving and Intelligent Lighting", leverages on its core product Everbright New Sodium Lamp (the "Lamp"), and focuses on building a full industry chain that includes the research and development ("R&D") and manufacturing of energy-saving street lamps, urban outdoor lighting projects and other types of energy-saving lighting products. Greenergy provides integrated lighting solutions to users based on three major business models, namely energy management contract ("EMC") model, engineering, procurement and construction ("EPC") model and direct sales.
In terms of market expansion, in 2020, greenergy won the bids, based on an EMC model, for Shandong Tengzhou Urban District Streetlight Retrofitting Project ("Tengzhou EMC Project") and Tianjin Jinghai District Streetlight Retrofitting Project. The two projects are expected to retrofit approximately 15,900 streetlights in total. Greenergy also undertook Ji'nan Jiyang Sungeng Streetlight Retrofitting Project based on an EPC model, with a contract value of approximately RMB1.50 million. It also signed 85 contracts for the internal and external direct sales of the Lamps, with a contract value of approximately RMB8.89 million in total. During the year under review, greenergy established the Greenergy Intelligent Industrial Park ("Greenergy Industrial Park") in Ji'nan City, Shandong Province, which will be responsible for manufacturing the Lamps and other products, with the aim to become a national technological innovation base.
In terms of project construction, in 2020, greenergy's Shandong Rizhao Streetlight Retrofitting EMC Project completed construction; Shandong Ji'nan Streetlight Retrofitting EMC Project, Tengzhou EMC Project and Greenergy Industrial Park commenced construction in succession with steady progress.
In 2020, greenergy aimed to enhance its competitiveness in the industry. It actively applied and obtained multiple technology certificates, qualifications and patents, including China Quality Certificate by China Quality Certification Centre (CQC), China Energy Saving Certificate, Accreditation of Energy-saving Technology Achievement in Hunan Province, Grade 1 Qualification of Urban and Streetlight Construction, in addition to the inclusion of the Jiangsu Province Energy-saving Product Promotion Catalog and the National Industrial Energy-saving Technology and Equipment Recommendation Catalog.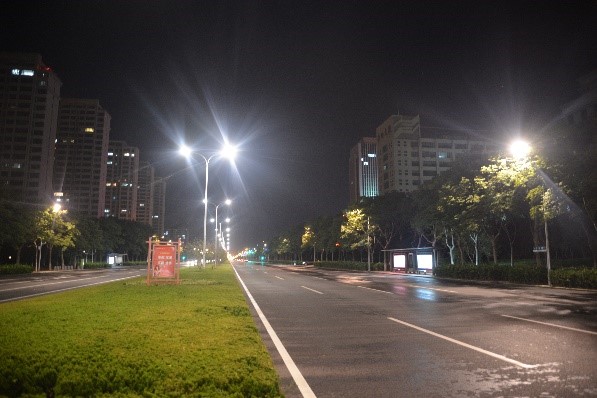 Rizhao Streetlight Retrofitting EMC Project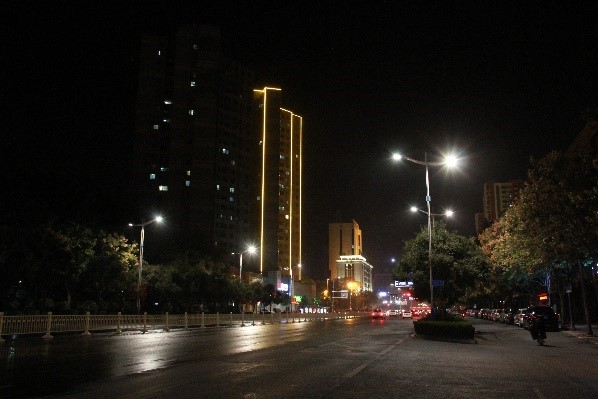 Ji'nan Streetlight Retrofitting EMC Project