29 Mar 2014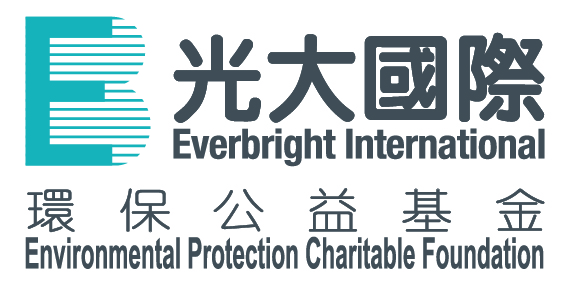 Everbright International Environmental Protection Charitable Foundation is the Lead Sponsor of Earth Hour Hong Kong 2014
Joins Hands with WWF to Promote Energy Conservation and Environmental Protection to Create Sustainable Future
29 March 2014, Hong Kong - The countdown of the global environmental protection campaign Earth Hour Hong Kong 2014 was successfully held at 8:30pm tonight (29 March) at the Central and Western District Promenade Viewing Platform, and supported at Government House, the Chief Executive's office, the Legislative Council complex and numerous other landmark buildings in Hong Kong. Everbright International Environmental Protection Charitable Foundation (the "Foundation"), founded by China Everbright International Limited ("Everbright International") (Hong Kong Stock Code: 00257), was the lead sponsor of the campaign. Mr. Chen Xiaoping, CEO of Everbright International and Director of the Foundation, together with representatives of WWF-HK and Hong Kong Government officials hosted the countdown ceremony. This is the first environmental protection charitable campaign that the Foundation has sponsored since it was founded in August last year.
Hosted by WWF, Earth Hour is the world's largest collective environmental act, which represents a joint commitment to environmental protection from citizens, communities, businesses and governments from around the world. This year, the campaign adopted a theme of Give an Hour for the Earth, encouraging people to take actions to stop excessive consumption, save resources, and protect the Earth through a sustainable lifestyle.
Mr. Chen Xiaoping, said at the event, "Following the establishment of the Foundation, Everbright International has been dedicated to the environmental protection industry for many years, making a conscious effort to improve the living environment of citizens and raise public awareness of environmental protection. Earth Hour 2014 is more than simply switching off our lights for an hour; it is significant because it educates people about environmental protection and preservation, which the Everbright International Environmental Protection Charitable Foundation also aims to do. The Foundation focuses on environmental protection and the sustainable development of urban cities, and is committed to advancing awareness of environmental protection, energy saving and ecological conservation."
Mr. Chen Xiaoping continued, "As the lead sponsor of this large scale environmental protection campaign, Everbright Intentional joins hands with WWF to fulfil our commitment to protecting the environment and building a sustainable future."