14 Dec 2022
Everbright Greentech and Government of Huaiyin District, Hui'an City, Jiangsu Province Sing a "Low-Carbon City" and Zero-Carbon Park" Cooperation Agreement
Hong Kong, 14 December 2022 – China Everbright Greentech Limited ("Everbright Greentech", or the "Company") (SEHK: 1257.HK) is pleased to announce that the Company recently signed a "low-carbon city" and "zero-carbon park" cooperation framework agreement with the Government of Huaiyin District, Huai'an City, Jiangsu Province. The agreement aims to further enhance the urban and rural environment and sustainable industrial development of the region in response to the relevant policies of the national "dual carbon" strategy, promoting cooperation in key areas as well as coming to a consensus on project development and construction. With the Everbright Huaiyin Biomass Integration Project as the backbone, the Company is introducing a "zero-carbon park" model and creating a "low-carbon city" demonstration area, which will improve the comprehensive competitiveness of the region's smart energy industry.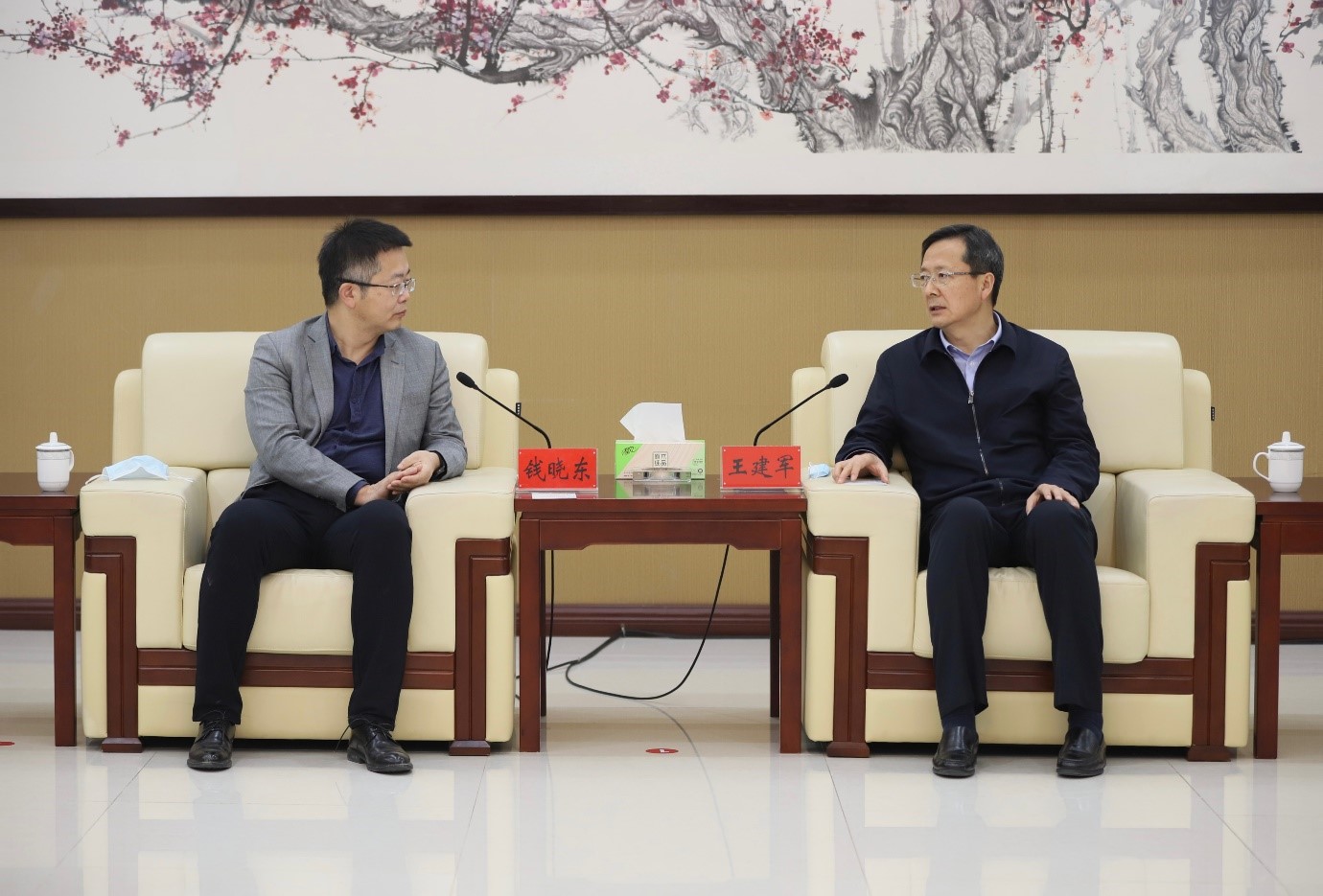 According to the agreement, both parties will cooperate on the principle of complementary advantages, mutual benefits, long-term cooperation and common development, in combination with the implementation of national and regional industrial strategies and relevant requirements. The parties will collaborate on the solar energy power station, energy storage power station, salt cavern air storage, intelligent charging and switching facilities, cooling and thermal storage facilities, energy consumption monitoring, carbon monitoring, carbon emission reduction, as well as the establishment of an urban virtual power plant and digital cloud platform, to build a "low-carbon city" and "zero-carbon park" for the region. Both parties also aim to establish long-term and stable strategic cooperative relations to promote the realisation of their respective strategic visions.
As the national "dual carbon" strategy continues to deepen, "pollution and carbon reduction" has become an inevitable trend in leading the development of the circular economy. In this process, building an intelligent integrated energy service system through technological innovation is a key approach to achieve the goal of carbon neutrality and high-quality economic development. Everbright Greentech and Huaiyin District have a strong and cooperative relationship. With advantages in operation and industrial integration in the field of new energy and environmental protection, the Company will take the lead in technology and provide comprehensive energy services for the Huaiyin District through the dimensions of "light, storage, charging, cooling, heat, electricity, cloud and carbon", helping the Huaiyin District build a "low-carbon city" and a "zero-carbon park".